Wanneer:
april 26, 2019 – mei 5, 2019
hele dag
2019-04-26T00:00:00+02:00
2019-05-06T00:00:00+02:00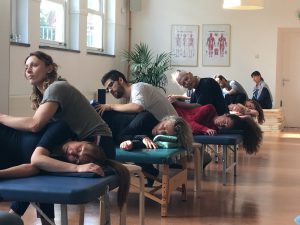 Payment Page Ilan Lev Practitioners Training Module 2
Datum:
Friday 26 April - Sunday 5 May 2019
Tijd:
10:00 - 18:00
Docent:
Ilan Lev and assistents
Locatie:
Wingerdweg 32, 1031 CA Amsterdam
Voor wie:
registered participants of Ilan Lev Practitioners Training
Prijs:
€ 1.250,=
Accreditatie:
through Ilan Lev School Israel
Through this page you can PAY THE SECOND MODULE of the Ilan Lev Practitioners Training. Please click the green button and follow the procedure. Thank you! Only for the registered participants of the Ilan Lev Practitioners Training.
Here a summery of payment details and dates.
Costs: 
You pay a non-refundable registration fee of  500,=. Each modules costs  € 1250, to be payed in the month before each module. The last payment is € 750,=. When you pay a module a confirmation will be sent to you by email (it will be in dutch, so sorry for that for all our guests from abroad!). An invoice is added at the bottom of the mail.
When you land on this page, we assume you have payed the registration fee. If that is not the case, please do so. Click here to pay registration fee.
Dates: 
The training program consists of 4 modules, each module has 10 consecutive studying days, according to these dates:
Module 1 - Aug 3-12, 2018
Module 2 - April 26 - May 5, 2019
Module 3 - Aug 2 - 11, 2019
Module 4 - April 24 - May 3, 2020
If you have any questions, don't hesitate to contact us: petra@akademie.nl. Looking forward to meeting you again!